06 SEP 2016
Kirksey Video: Inspiring Life
Winston Churchill once famously said, "We shape our buildings; thereafter they shape us." Architecture, at its core, is a human element. From hospitals to schools to research labs, Kirksey has been designing captivating spaces for 45 years. These are the spaces that inspire. We are happy to share our new branding video with you.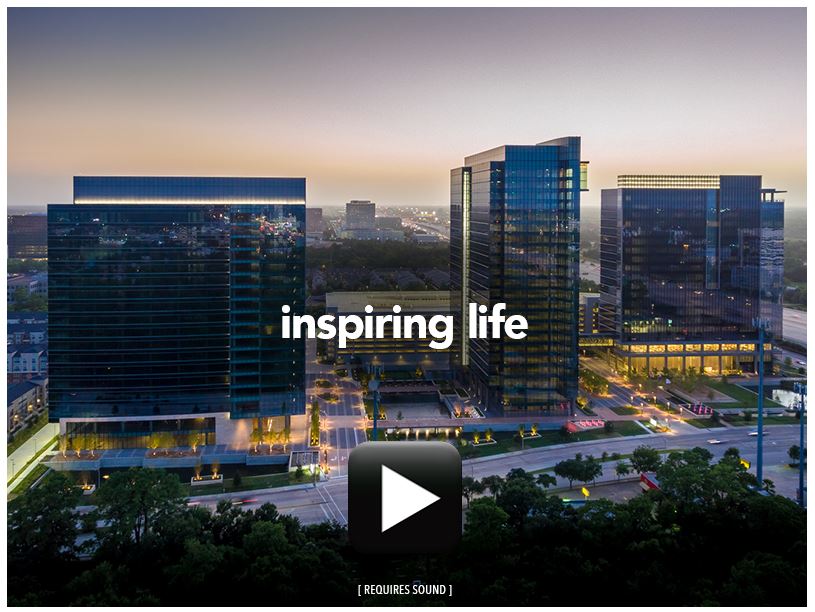 Fun "Behind-the-Scene" Facts / "What's that Project?"
1. Baylor College of Medicine, National Space Biomedical Research Institute (NSBRI)
Julie Do is the woman in the video. She is the Director of Finance for the Baylor College of Medicine Center for Space Medicine, and the Chief Financial Officer for NSBRI.
2. CHI St. Luke's The Woodlands Hospital
3. Houston Independent School District, Herod Elementary School
The boy in the video is a student at Herod, used with permission.
4. Motiva Enterprises, Downtown Houston. Interiors project.
Erin Shedd, AIA, a member of Kirksey's Hospitality Team, is the star of this clip!
5. Queensbury Theatre, Houston CityCentre
A Queensbury actor appears in this clip.
6. Energy Center 3 lobby
7. Petroleum Club of Houston bar & dining room
8. Tellepsen Family Downtown YMCA
9. Texas A&M University, Agriculture & Life Sciences Complex
10. Kirksey office:
Bob Inaba, AIA, Exec. VP & Director of Design
Janis Brackett, AIA, LEED AP, VP & Community Team Leader
Wes Good, AIA, Managing Principal
Nicola Springer, AIA, LEED AP, VP & PK-12 Team Leader
Gary Machicek, AIA, LEED AP, VP & Designer