03 MAR 2017
Kirksey Designs New Menninger Outpatient and Education Building

Construction Approved to Move Forward at Board of Directors Meeting
The Kirksey Healthcare team is proud to announce that
construction plans were approved yesterday
at the Menninger Clinic's board of directors meeting to move forward on a new outpatient, research and education center in Houston.
The new 25,000 square foot building will be part of the
existing 46-acre campus
originally master planned and designed by Kirksey, situated near the Texas Medical Center. It will address the community's needs for ready access to outpatient services for all ages and for specialty team-based comprehensive psychiatric assessments — one of Menninger's signature services throughout its
92-year history
. The new building will house outpatient services, a Center for Brain Stimulation and Brain Research, and an education and conference center to support Menninger's academic mission and affiliation with Baylor College of Medicine. Designed for flexibility, the 300-seat center will be able to host small meetings or larger auditorium events, and can be used for faculty and trainee services.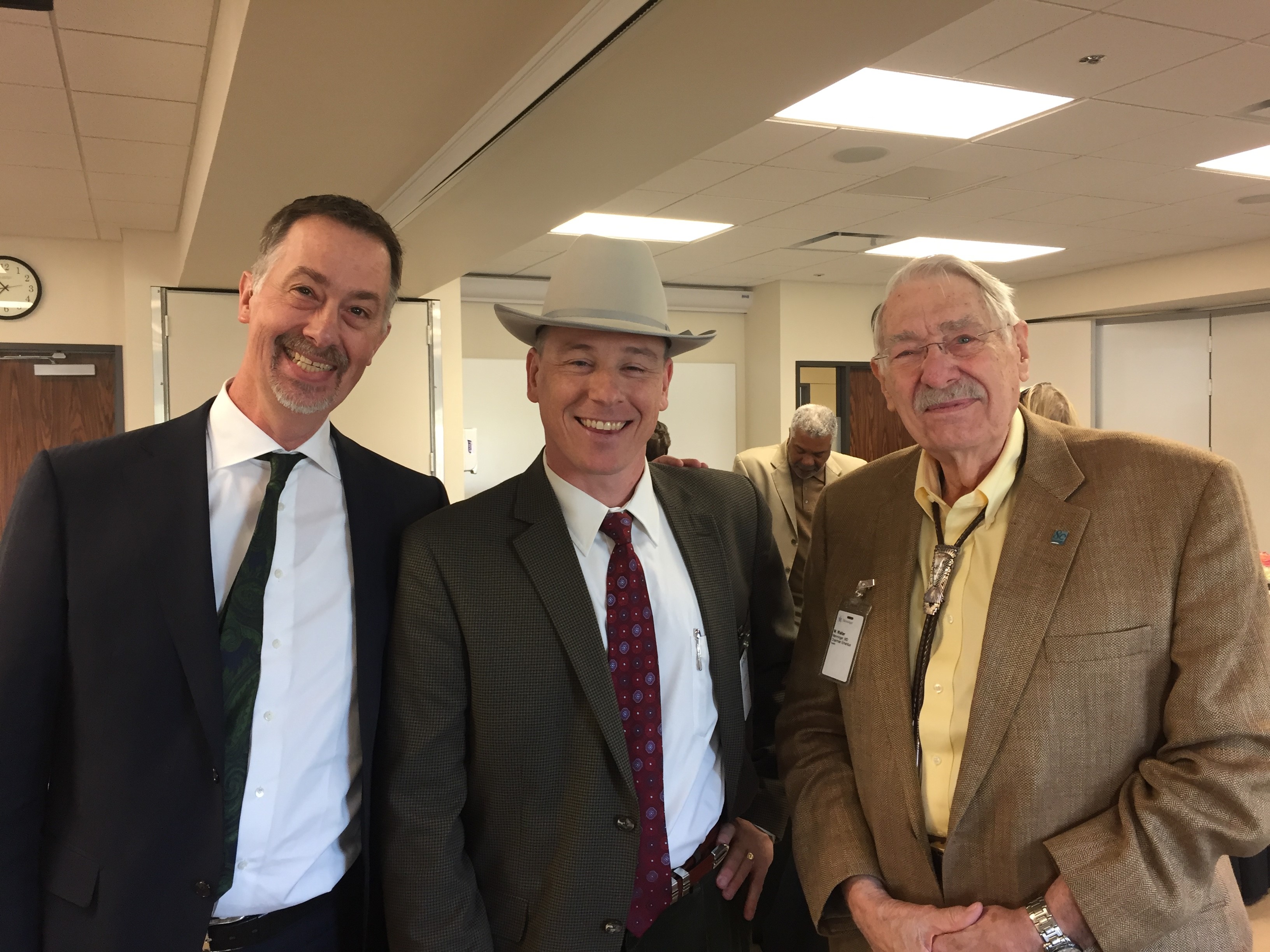 Dr. John Menninger and Dr. Walt Menninger, both on the Menninger Board, with Kirksey's Healthcare Team Leader and Executive Vice President, David McLemore (center), celebrate the board of directors' approval to move forward on the construction of a new outpatient and education center on The Menninger Campus in Houston, Texas.
"One in every four adults has a mental illness, yet access to treatment remains an obstacle," said Maureen Hackett, chair of The Menninger Foundation Board. "Increasing our capacity for more mental health providers is a vital step toward getting these individuals help when they need it most without lengthy wait times. We are grateful that so many donors recognized this need."
Construction will begin this fall and the new building is slated to open in 2018.
Congratulations to Menninger and the
Kirksey Healthcare Team
for this important milestone in mental healthcare and education awareness and outreach!