This year, Kirksey presenters teamed up with higher education partners from across Texas to present four topics: integrated teaching environments, maker spaces, furniture selection, and resilient design.
The 2018 Association of Texas College and University Facilities Professionals (TCUF) Conference and Expo took place in San Antonio this weekend on September 21st - 23rd. Every two years, the Association brings together experts and industry professionals from across the higher education landscape for two days of learning. Presentations at the conference cover a broad range of topics that touch on all aspects of higher education. In addition to presenting at the conference, Kirksey was a Diamond sponsor and had a booth in the exhibit hall with a host of higher education service providers and vendors.

This year, Kirksey presenters teamed up with higher education partners from across Texas to present four topics: integrated teaching environments, maker spaces, furniture selection, and resilient design.

"Integrated Teaching Environments: A Bridge From Education to Workplace"
Wes Good, President at Kirksey Architecture, and Project Control's Matt Henley, along with West Texas A&M University's VP of Business and Finance Randy Rikel and Dr. Ty Lawerence, Professor of Animal Science, presented the topic of learning environments that mirror the industries they prepare students for and how to integrate real-world applications into classroom spaces. The group of experts detailed how West Texas A&M University's new Agriculture Complex grew from an idea rooted in the specific needs of a region to a sophisticated laboratory facility with far-reaching implications in West Texas and the Food Science industry. More specifically, the complex was designed to mimic the industry it prepares students for and give them the opportunity not only to join the workforce upon graduation but transform it.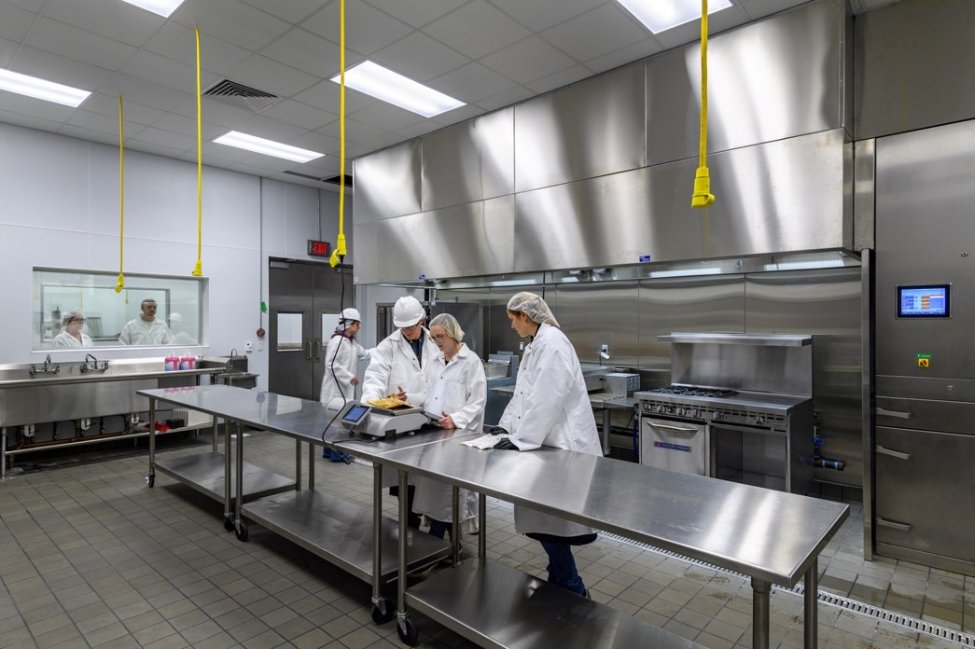 "Fabrication Center: From Student Idea to State-of-the-Art Facility"
Student-led initiatives often foster better educational environments; when their vision includes a state-of-the-art maker space, how does that vision become a reality? Michelle Old and Gary Machicek, designers at Kirksey, and Prairie View A&M University's Dean Ikhlas Sabouni discussed that very topic in their 2018 session at TCUF. Both Gary and Michelle presented the concept of maker spaces and design technology, while Dean Sabouni introduced the Architecture program at PVAMU and explained the need for such a center and how the students' vision inspired the idea. Michelle and Gary then finished out the presentation by showcasing the integration of the students' ideas and how the project benefited from the collaboration.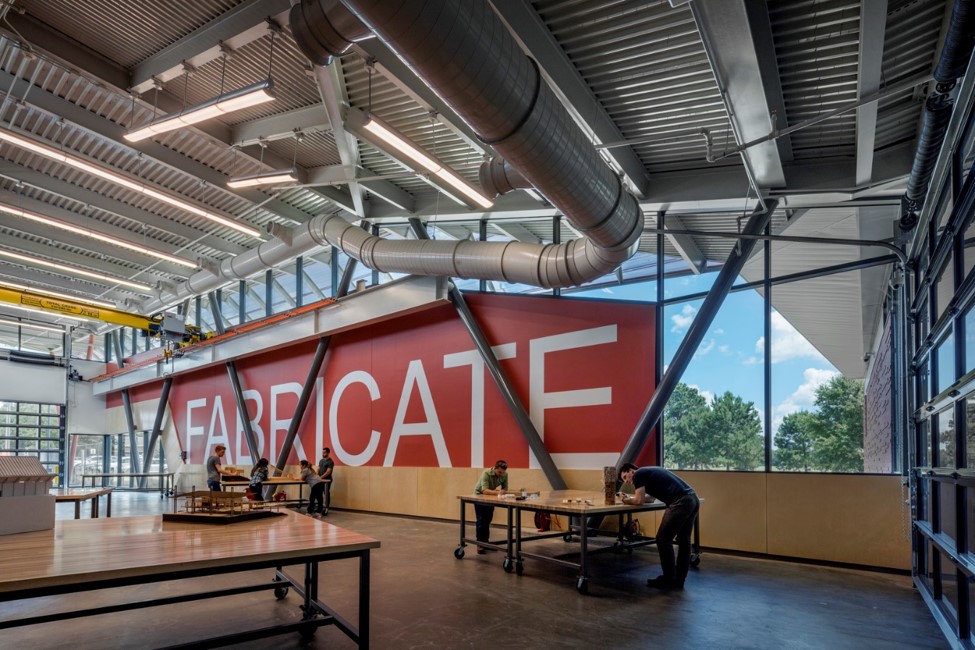 "Making Room: Furniture is Not an Afterthought "
Cathy Richard and Gary Machicek teamed up with Rebeckah Bachman from West Texas A&M University for their presentation "Making Room: Furniture is not an afterthought." Cathy, an expert in Furniture, Fixtures, and Equipment, and Gary, a Senior Design Principal, discussed the importance of integrating furniture plans into the design process early on and strategies to optimize the spatial and education experience. Rebeckah Bachman, the Director of Undergraduate Programs and Assistant Dean, spoke about the historical role of furniture in schools along with its role in modern education and moving beyond the idea of furniture simply being flexible and adaptable.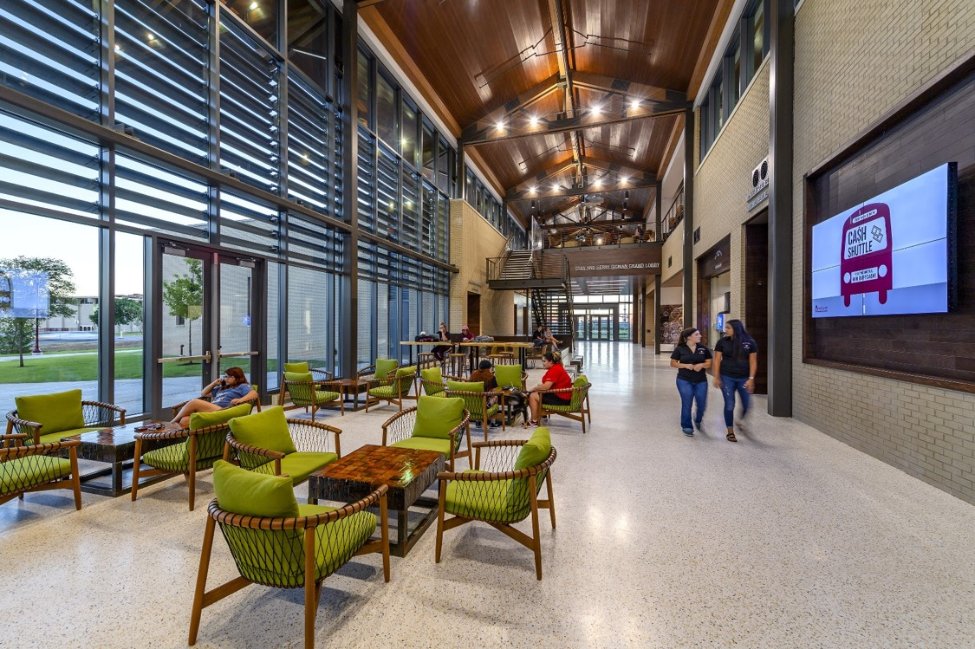 "An Urban Bayou Education - Resilient and Connected"
Resilient design is one of the most important topics of our time. To shed some light on opportunities for resilient design in the higher education landscape, Steve Durham, Executive VP at Kirksey, and Michelle Old, Senior Associate at Kirksey, presented with Scott McCready of SWA and Dr. Lisa Morano, University of Houston-Downtown Professor of Biology and Microbiology and Director for the Center of Urban Agriculture and Sustainability, on resiliency, the new UHD Science building and it's relation to the bayou. The session looked at the multi-faceted design approach to education carried out by the UHD campus addition. Educational and sustainable moments are showcased throughout the design, allowing the program to practice what it teaches. The site is designed to react to the floodplain by the use of paving quantities and site location, and the use of native plants as well as a water filtration system that made of existing recycled concrete help achieve a resilient landscape.