This architectural Wonder Woman makes balancing hard work, giving back, and raising a family look easy. Growing up in Houston, Catherine's parents encouraged and modeled a service mentality. After graduating with a degree in Chemistry, Catherine's first job out of Davidson College was as an AmeriCorps volunteer with Habitat for Humanity in Charlotte, North Carolina. She managed volunteers on the construction site and helped prepare families for their transition to home ownership. Her career path was deeply influenced by working with those families and leading volunteer groups in Habitat builds around the world, as far as South Korea and South Africa. Seeing the impact that a modest building could have on a family touched Catherine's heart and inspired her to become an architect.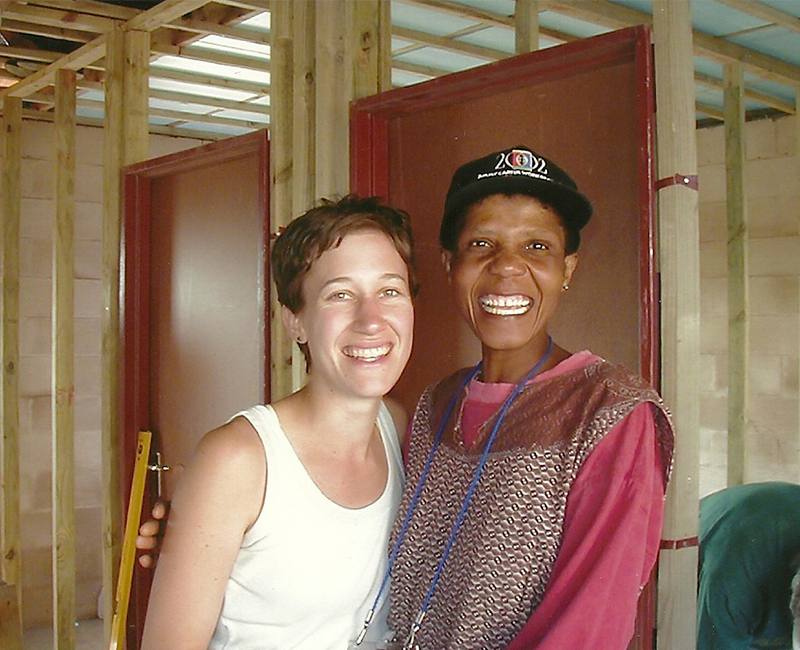 "As her former teacher, it is heartwarming to watch Catherine lead so strongly and then help the next generation of leaders."
–Donna Kacmar, FAIA,
Professor and Interim Associate Dean
Gerald D. Hines College of Architecture and Design, University of Houston
Catherine's architecture career began later than most, at age 30, upon graduating from the University of Houston with a Master of Architecture. At UH, she served as the Student Representative to the Board of Directors for the Rice Design Alliance (RDA). This monthly connection to the leaders of the local A/E/C community introduced her to a diverse group of people who cared about making Houston a better place to live. Involvement in RDA, AIA, and other local organizations has enriched Catherine's daily work by pulling her away from her desk to grow her network and collaborate with others.
After working at a national architecture firm for several years, Catherine began her Kirksey journey in 2016 where she is a Senior Associate and project manager on the Community Team. Whether a renovation of a Boys & Girls Club, transformation of a downtown office building for Houston's First Baptist Church, or the new City Hall in College Station, Catherine thoroughly enjoys working on projects that have a positive impact on families, neighborhoods, and beyond.
"For me, Catherine embodies the kind of leadership I'd like to see in our city's future: leadership that is fueled by intelligence, empathy, and generosity."
Dean, School of Architecture, Rice University
–Sarah M. Whiting,
Kirksey, known for supporting local organizations, provided much needed support for Catherine during her stint as 2017 President of the AIA Houston chapter. During the first eight months of her presidency, Catherine's main area of focus was keeping construction of the new Architecture Center Houston on budget and on schedule. Additionally, she attended and hosted local AIA events, establishing invaluable relationships along the way. Little did she know that these relationships would prove to be more valuable than she ever imagined.
On August 25, 2017, Hurricane Harvey began its destructive path, dumping rain across Houston and southeast Texas. Even as the rain was falling, AIA colleagues around the country called and emailed to offer support. Their assistance and generosity turned the storm's chaos into connection and opportunity for the AIA Houston chapter. Catherine's role immediately shifted to coordinating local architects to use their unique skills and share resources to assist the suffering region.
Catherine's experience in the aftermath of Hurricane Harvey illuminated for her the call of architects to promote the health, safety, and welfare of the public. This urgent work expanded her view of sustainable design, giving her increased knowledge, important leadership skills, and a new perspective that she now applies to her architectural projects.
"As an elected official, I can say without hesitation that the City of Houston is lucky to benefit from Catherine's leadership and commitment to civic engagement."
–David W. Robinson, FAIA
Council Member, At-Large Position 2, City of Houston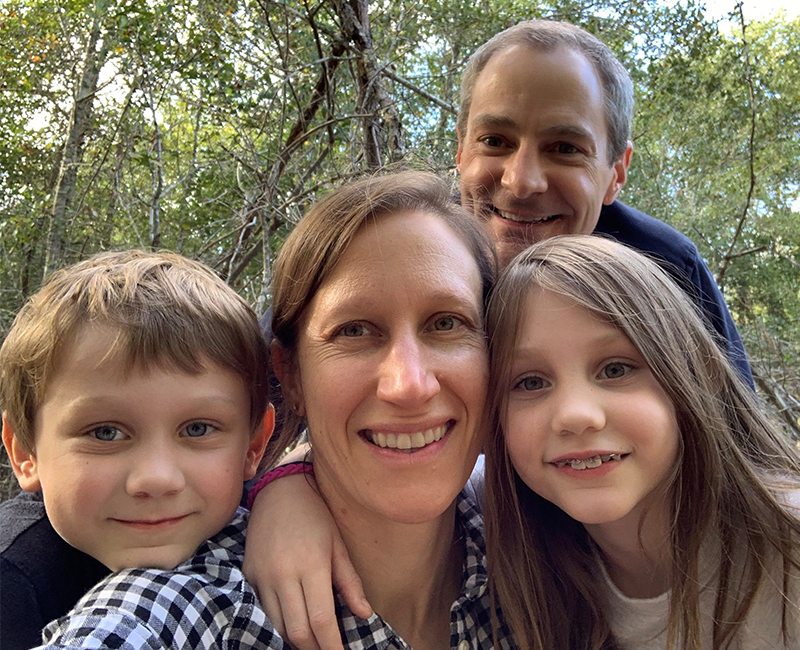 Despite the daily grind and enduring struggle in trying to balance work she loves with devoting quality time to her family, Catherine is encouraged by the positive impact her efforts have in each community. She thinks about the kids getting a good meal and developing positive relationships at the Boys & Girls Club, the student at UH taking a class at the business school, the mother enjoying yoga while her children learn to swim at the YMCA in Katy. Just like the Habitat house, her efforts, combined with support and input of numerous colleagues, have resulted in a ripple effect of positive impacts well beyond her reach.
In the coming months, Catherine looks forward to helping curate the exhibit for Houston 2020 Visions at the new Architecture Center Houston and engaging the public in helping shape a more resilient future for Houston.
Prior to receiving the 2020 AIA National Young Architects Award, Catherine was awarded the 2019 TxA Honors Award for Young Professional Achievement in Honor of William W. Caudill FAIA and the 2019 AIA Houston Ben Brewer Award, both of which recognize excellence in ability, exceptional work, and significant contributions in the practice of architecture by architects who are in their first 10 years of practice.