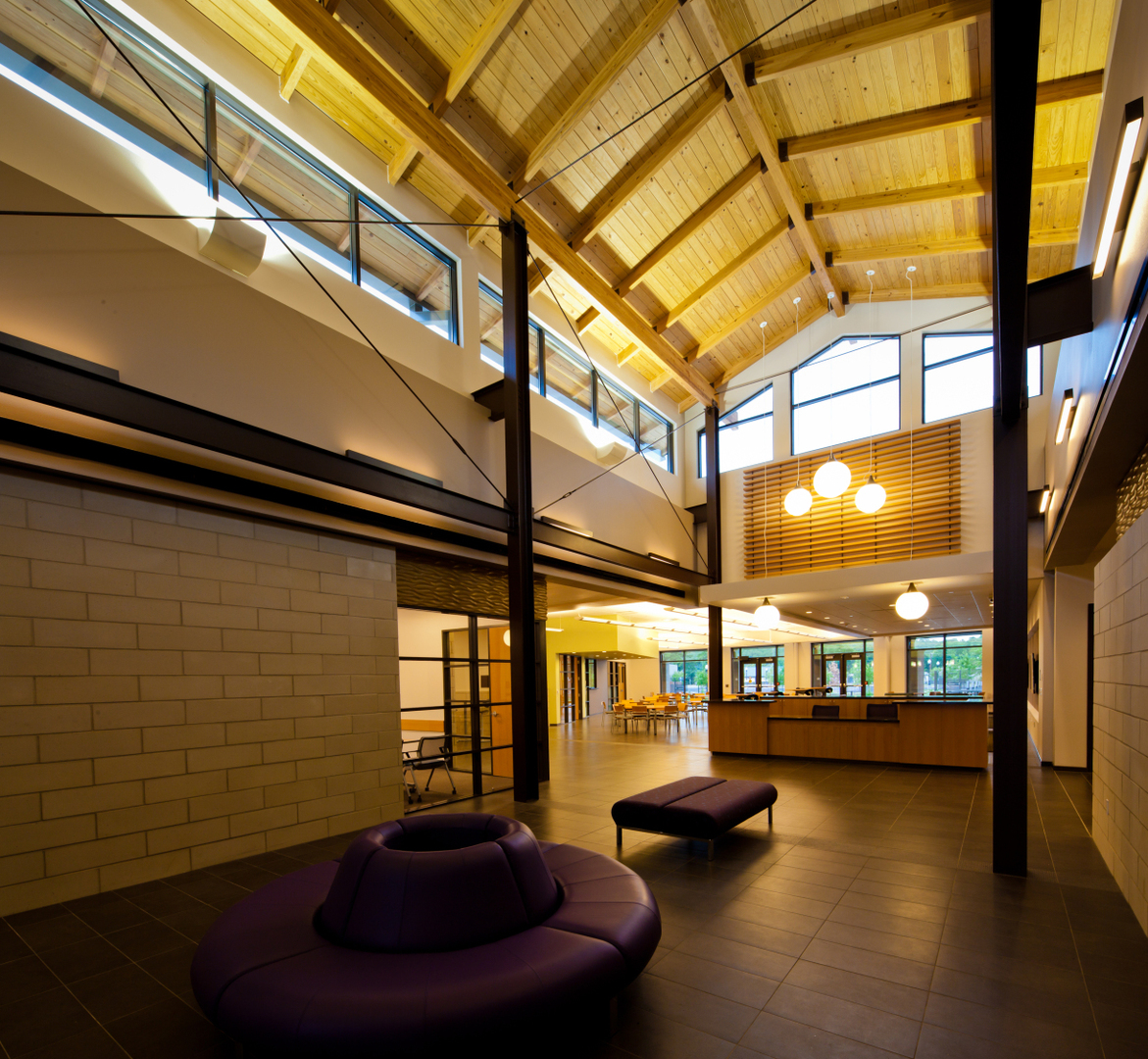 Student Housing Architecture
We know that innovative student housing design begins with collaboration.
Campus residential life has changed dramatically in the past decade. Today's typical college student desires more privacy, independence, and technological convenience than ever before. Once the only residential option, on-campus housing is competing with off-campus opportunities with more amenities, but that doesn't have to be the case. We see that universities are working harder than ever to lure students back to campus, and for all the right reasons. Not only do you want to provide well-designed student housing that supports academic success, but you need it to serve as a recruitment tool attracting students desiring a sustainable, tech-savvy environment with resort-style amenities.
At Kirksey, we understand your desire to provide economic and cost-effective spaces that can serve multiple uses and a diverse student body. The key to great student housing design is to creatively combine these viewpoints to achieve more innovative and inviting spaces. We believe that student housing shouldn't serve as a reclusive experience, but rather, a space for students to interact, collaborate, live, study, and grow.
Our Student Housing Design Experience
Passionate about creating more attractive and modern on-campus housing, our Collegiate Team prefers to design with a "path-of-travel" philosophy in mind, rather than the "destination-point planning" approach. Keeping spaces open and without physical barriers is more inviting for students and embraces more inclusivity. With an expansive portfolio of student housing projects, Kirksey has the expertise necessary to effectively create a sense of community for students.
Graduate & Professional Lofts
Mixed-Use Residential Village
Student Apartment/Loft Style Living
Student Life Centers
Residence Halls & Student Housing Complexes
Private Community Kitchens & Social Spaces
Cyber Cafes
Dining Halls
From first-year resident halls to graduate and professional lofts, we are proud of the impact our student housing projects will have on future generations as they grow in knowledge. We are Kirksey Collegiate, and we're ready to help your students grow with housing that reflects and encourages a communal environment that is welcoming and exciting.