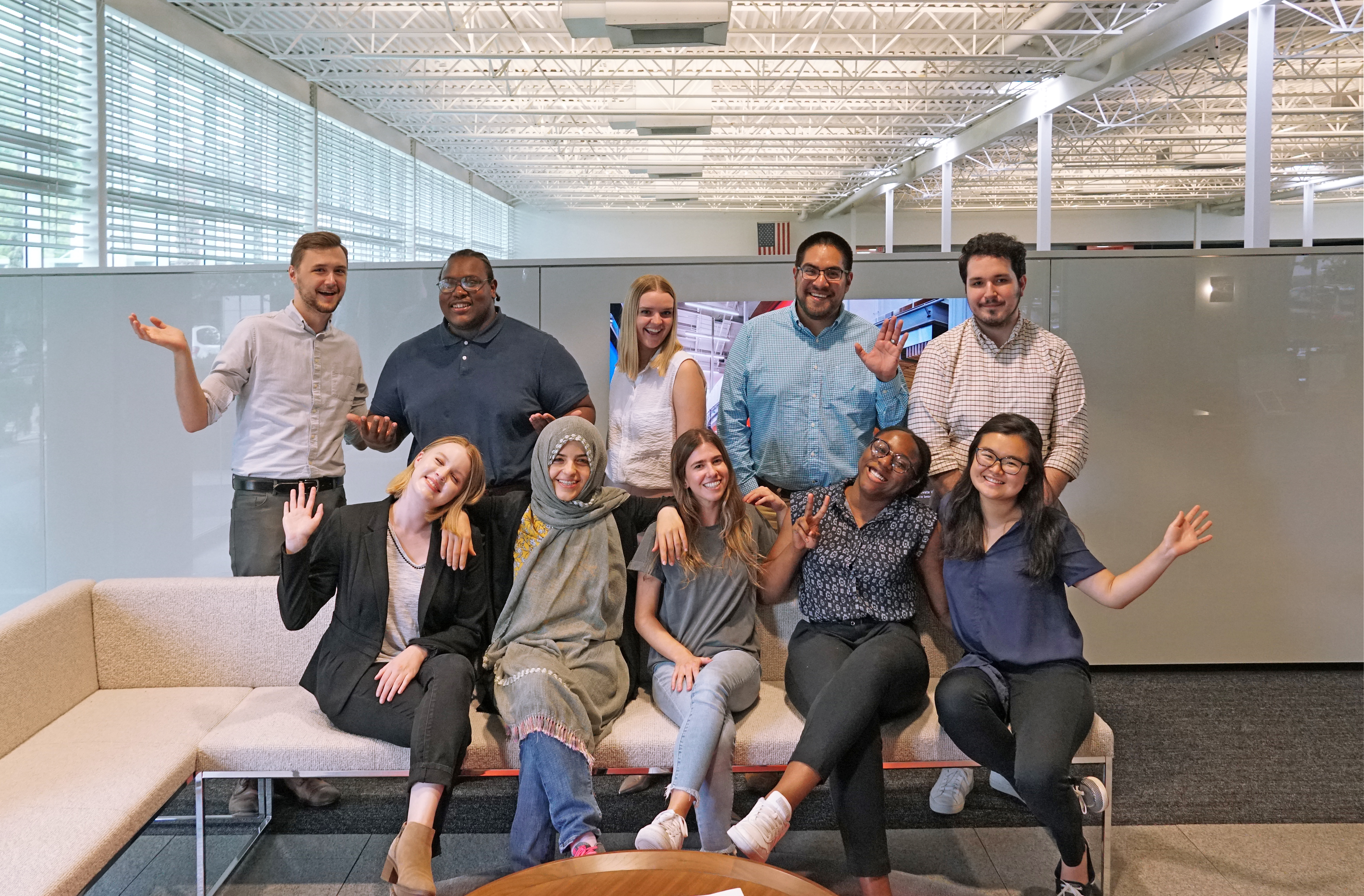 Summer Intern Program
Summer architecture internships for students to explore their interests in the architecture field.
The application window for 2023 has closed.

The Kirksey Summer Internship Program for Architecture & Interior Design was created to identify students prior to the last year of their professional degree in architecture or interior design at an accredited U.S. institution who possess the design talent, work ethic, and enthusiasm necessary to become part of the Kirksey team and provide them with practical experience in a professional architectural environment that will enable the students to explore their areas of interest in the field of architecture. Individuals interested in sustainable design metrics and LEED documentation will be considered for internship with our Sustainability & Building Performance team.
Program Requirements
In order to identify individuals who are interested in developing their professional careers in Houston, Dallas, or Austin, Texas after graduation, Kirksey is currently accepting applications from students who will be entering one of the last two years of a professional degree in either an architecture or interior design program following the summer of 2023. The Kirksey Summer Internship is open to students who are enrolled in an NAAB or CIDA accredited Architecture or Interior Design program at a U.S. Institution. The application window has closed.

Kirksey will begin contacting selected candidates in March, 2023 to schedule interviews. A selection committee will thereafter recommend candidates for further consideration for the available positions in the 2023 Internship Program. The length of each student's internship will be determined individually based upon the student's availability, skills, the firm's needs, and other applicable requirements.

Please direct any questions here