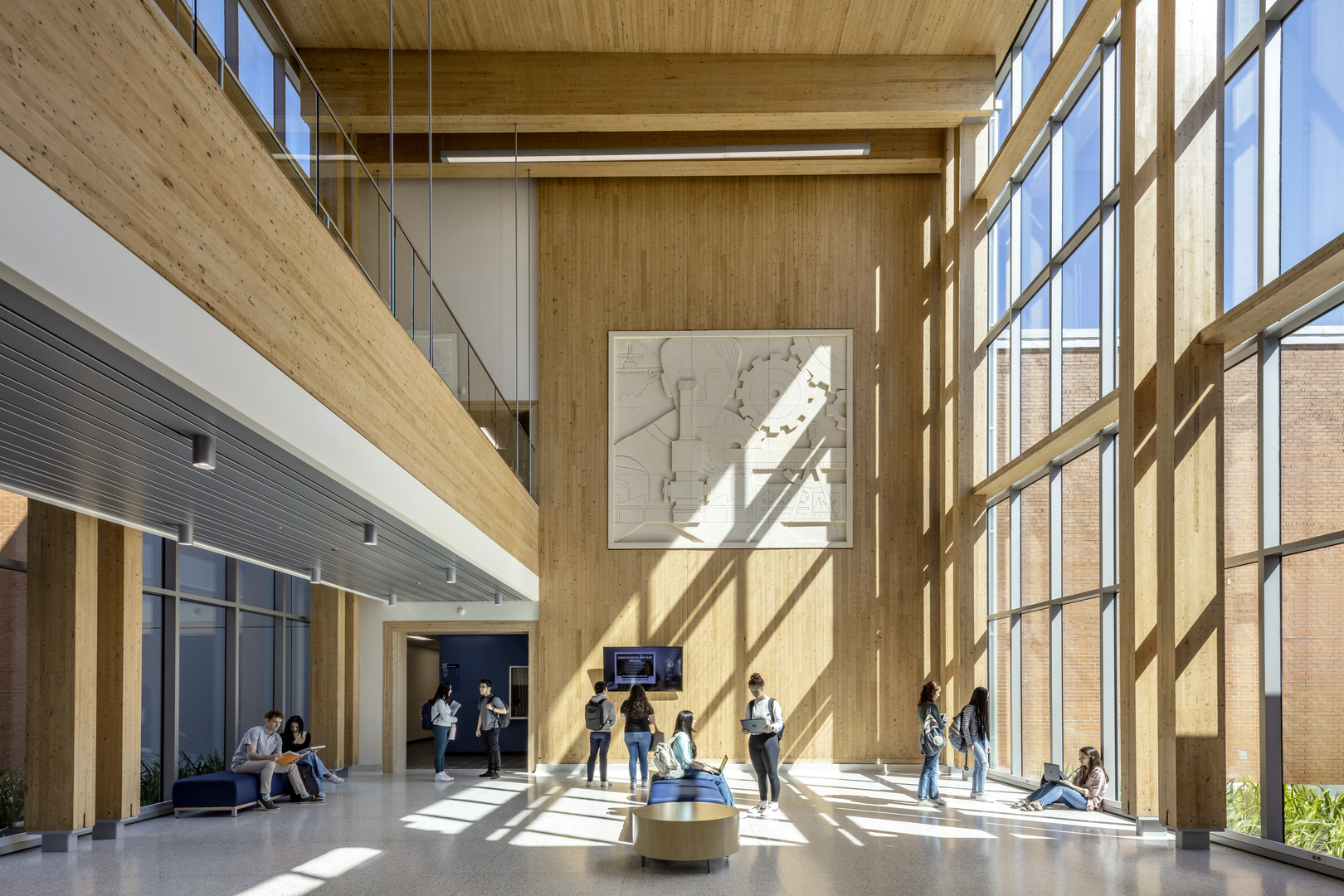 Mass Timber at Kirksey
Kirksey has developed a foundational expertise in mass timber design and construction through a growing portfolio of projects and extensive research on the subject. Our mass timber experts have published articles and presented at conferences across the country. Kirksey has designed 13 mass timber projects ranging in size from 4,000 - 300,000 sf.
What is Mass Timber?
Mass timber is a solid wood framing system that is made from small pieces of dimensional lumber that are secured with either glue, dowels, or nails. Mass timber elements may be used for structural floor, roof, column, beam, or wall applications within a building
Benefits of Mass Timber
Reduced construction time
Quiet construction site
Reduced foundation
Carbon storage
Biophilia
Resources
Mass Timber at Rice University
Mass Timber At San Jacinto College
Videos
San Jacinto College, Anderson-Ball Classroom Building
Rice University, Hanzen College
Kirksey-authored Publications
Growing Architecture, Texas Architect
Wood that Educates, Rice Design Alliance's
CITE Magazine
Presentations
Mass Timber on the Texas Gulf Coast
Mass Timber - Construction That is Changing the Game
Designing Mass Timber - Lessons Learned
Experts
Steve Durham, AIA
Michelle Old, AIA
Darrell Whatley, AIA